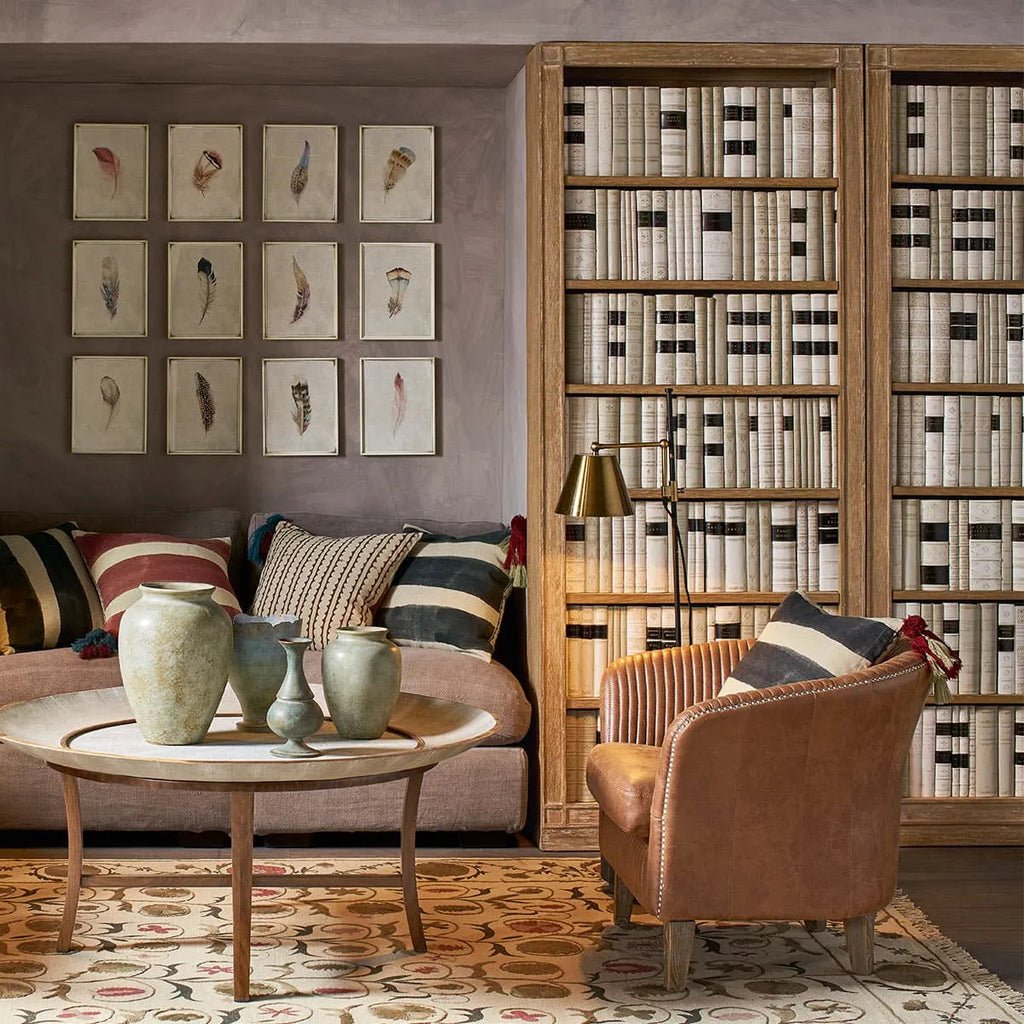 BEAUTIFUL REPRODUCTIONS
WHAT ARE FAUX BOOKS?
For over 30 years we've been using our secret resin formulation to create stunningly accurate reproductions of real antique books.

We use panels and single book spines up to 25mm thick to create a custom design to your requirements.

All of our faux books are hand painted and made to order, so we can create any colour or style to fit your interior. We can even use modern books and paperbacks for a contemporary look!
---
LEARN MORE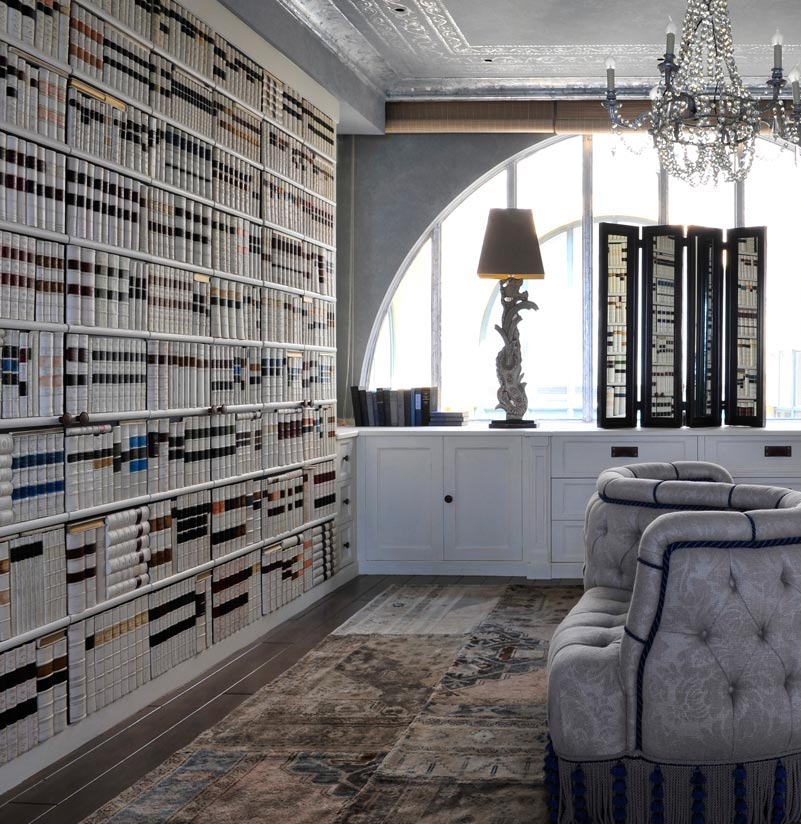 USE CASES
What are they for?
Over the years we've made faux books for a huge variety of projects. The most common use has been for hidden bookcase doors, and concealing other opening such as cupboards or hiding televisions.

Our books are often used for staging interiors, to fill out inaccessible shelves, and to create the perfect look with our antique books which would be prohibitively expensive using the real thing. You can also see our books in many films.

They're perfect for interiors where space is at a premium, such as hotels, where a full-depth bookcase would take up too much room.
---
Make an enquiry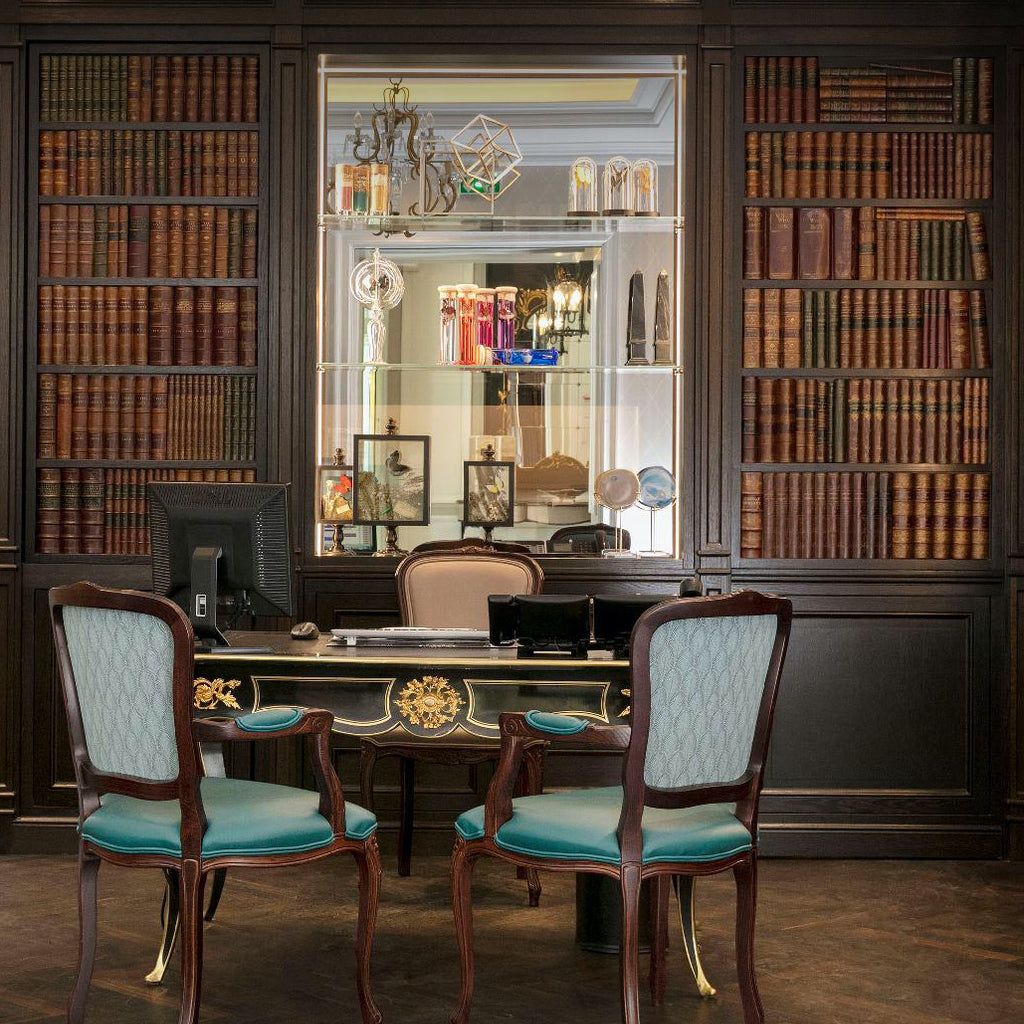 MATCHED TO YOUR INTERIOR
COLOURS
We can make our books in almost any colour, but offer six main colourways based on three traditional and three contemporary styles.

Our traditional colourway is the most popular - it offers a fully accurate replica of antique book colours and styles, beautifully set against gilded labels and pattern details.

---
VIEW OUR LOOKBOOK