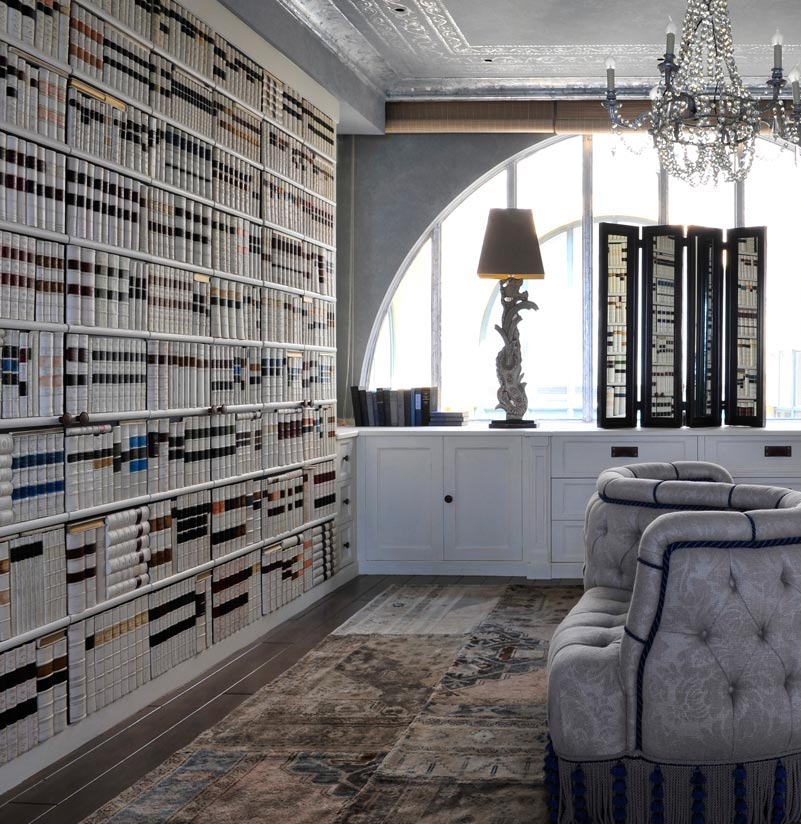 HOW IT WORKS
1. Take your measurements.
Whether you already have shelves, a door or any other surface you'd like to apply faux books to, let us know the height, width and depth and we'll do the rest.
---
2. Choose your colourway.
We offer six signature colourways which can be endlessly customised to suit your scheme.
---
3. Let us know of any custom requests.
We offer bespoke colours, sizes and personalised book titles to make your faux book display truly yours.
---
4. We do the layout for you.
Based on your measurements we use our vast library of faux books to fill the space.
---
5. We make your books.
Your faux books are handcrafted and despatched to you within two weeks.
---
6. Install.
Your faux books will arrive with a labelled design layout, making them effortless to install. Hire a local tradesperson or DIY to install your faux book design. For more installation information watch our video.
TELL US ABOUT YOUR PROJECT